Parkinson's Initiatives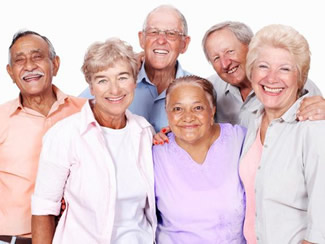 The Onondaga County Office for Aging proudly offers or supports the following Parkinson's Disease-related activities with our community.
]
Registration is Now Open for the Sixth Annual Onondaga County "Living An Active Life With Parkinson's Disease" Conference. Call Upstate Connect at: 315-464-8668.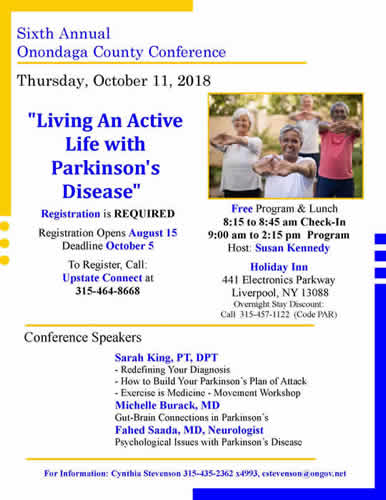 "Finding Your Way with Parkinson's" Support and Education Groups - Monthly meetings that offer support and education to patients and families dealing with this disease and other movement disorders.
Parkinson's Support and Education Group Locations
Parkinson's Newsletters
August, September, October 2018 Parkinson's Newsletter
July and August 2018 Parkinson's Newsletter
May June July 2018 Parkinson's Newsletter
April and May Parkinson's Newsletter
February and March 2018 Parkinson's Newsletter
December 2017 and January 2018 Parkinson's Newsletter
October November December 2017 Parkinson's Newsletter
"Living an Active Life with Parkinson's Disease Annual Conference Education Guides
2017 Parkinson's Conference Education Guide - For Reference
2016 Parkinson's Conference Education Guide - For Reference
2015 Parkinson's Conference Education Guide - For Reference