Auxiliary Police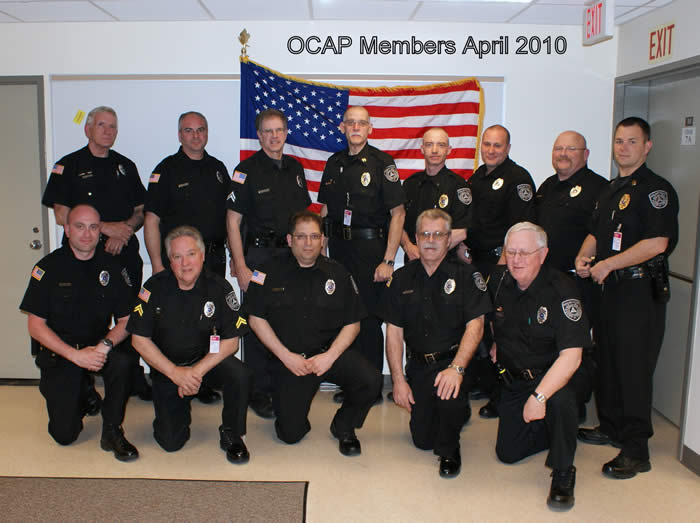 The Onondaga County Auxiliary Police is a special operations team that
supports the county emergency services response by providing security, traffic management, and disaster assessment services under the authority of the Commissioner of Emergency Management.
All members of the Auxiliary Police are trained and certified by New York State as peace officers. All Auxiliary Police personnel are volunteers. Auxiliary Police Officer Position Description
During emergencies, the Unit is activated to provide on-site security for
the Emergency Operations Center, mass gathering shelters, feeding centers, and any other setting where a law enforcement presence is needed and can relieve personnel from County, City or Town and Village police agencies.
During non-emergencies, the Unit is frequently requested to provide security and traffic management at pre-planned events such as parades and participates in multi-agency exercises and drills.
Volunteers are welcome to join the Unit. Before becoming a fully active member, an approved applicant must undergo a criminal background check and successfully complete peace officer training.