Payments for annual permit renewals can now be made online! Effective January 1, 2020 all permit applications for Temporary and Promotional events, including fee-waived events, must be submited at least 10 days prior to the first day of operation. Operators who submit an application less than 10 days will be charged a late fee of $30.
This program provides services in the following areas:
Click here for tips to protect yourself and your family from foodborne illness.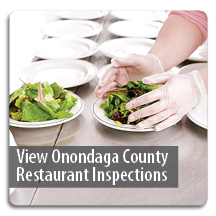 Food Permit Application Packages (pdf):
New York State Department of Health Regulations/Information:
New York State Guidance for Food Service at Community Events:
For More Information About Food Safety: