Click here for more information.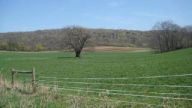 A Town of Onondaga farm
located in Agricultural District 1

Agricultural District maps are also
available in the Map Gallery.
Annual Agricultural District 
Enrollment Period:
Owners may request to add
property to any agricultural district during January 1-30.
is now in process -
owners may request to add or remove property from Ag District 1 during January 1-30, 2018.
DOCUMENTS
Completed Eight-Year Reviews
Agricultural District 4
2016 Eight-Year
Review and Recertification
Agricultural District 3
2014 Eight-Year
Review and Recertification
Agricultural District 2
2012 Eight-Year
Review and Recertification
Report
Parcel List by Owner Name
Parcel List by Parcel ID
Agricultural District 1
2010 Eight-Year
Review and Recertification

Completed Annual Additions
2012 Appendices