If you live within Onondaga County, visit Onondaga County Community Development.
If you live in a City of Syracuse zip code, visit the Syracuse Lead Program.
Other financial assistance may be available through the following programs:
Learn more about other resources available to make your home healthy.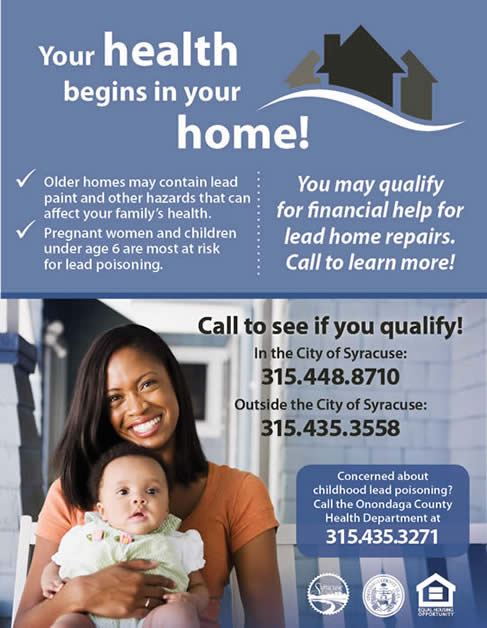 If you live within
the City of Syracuse,
you may also be eligible for
tax credits for home repair!
To learn more, click here.