Homeowners
Lead dust created by traditional repair work or simple home repairs can cause lead poisoning to you, your children, pregnant women, your neighbors, and even your pets. There are simple ways to reduce this risk.
If you are planning to do repair work on your property:

Learn more about how to set up, work safely, and and clean up.
Consider hiring an EPA certified lead-safe RRP contractor to do the work for you.
Plan to keep children, pregnant women, and pets out of the house any time painted surfaces are being worked on.


Tips when working on an older home:

Work Smart…follow these steps for working lead safe! It is important to test work areas for lead paint before you renovate, repair, or paint.
Work Wet…mist areas with water before sanding or scraping.
Work Clean…wet wipe or mop; use a HEPA vacuum to clean up paint chips and dust.

If you are not planning to do the work yourself or need help with the cost of repairs, home repair grants may be available to remove lead from your property.

Resources:
• EPA Guidance for Do-It-Yourselfers


Watch: Don't Spread the Lead!

A do-it-yourselfer's guide to preventing lead poisoning by working lead-safe.

Part 1

Part 2
More information is available by calling the Onondaga County Lead Poisoning Control Program at (315) 435-3271 by visiting our resources page.

Onondaga County Health Dept
Lead Poisoning Prevention Program
John H. Mulroy Civic Center
421 Montgomery St., 9th Floor
Syracuse, NY 13202
Phone: 315.435.3271
Fax: 315.435.3720
Email: LeadFreeKids@ongov.net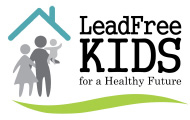 ---
Onondaga County Health Department is nationally accredited and meets rigorous public health standards necessary to best serve the needs of our community.