Pregnant Women
If you are pregnant and have ever had lead in your body, it can be passed to your baby during pregnancy. Talk with your doctor about getting tested. Learn how to protect yourself and your baby from lead poisoning.
To learn more about your risk for lead poisoning during pregnancy, visit New York State Department of Health website.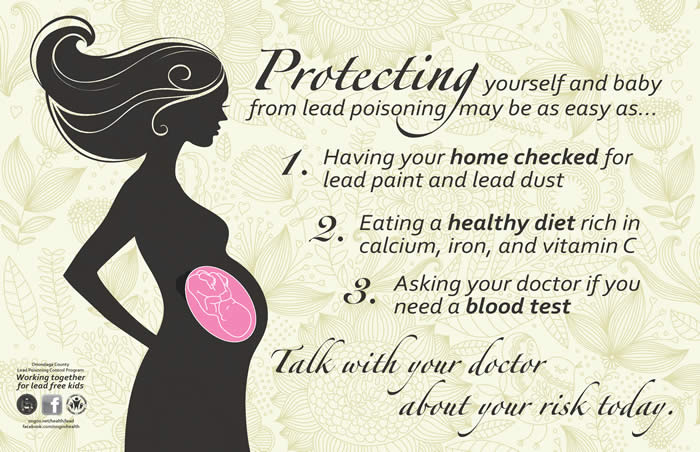 More information is available by calling the Onondaga County Lead Poisoning Control Program at (315) 435-3271 by visiting our resources page.