Welcome to Onondaga County Mental Health Services
This website is designed to provide access to information and resources related to the current activities of Onondaga County Mental Health and our partners in delivering quality behavioral healthcare services. We sincerely hope that you find it valuable.
If you would like to speak with someone about mental health services please call 211
or visit 211 CNY for available resources.
Mental Health for COVID-19 Support Information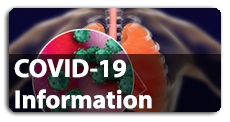 What Does Mental Health Mean? Mental health means living a meaningful and productive life - having a life worth living - as defined by an individual's interests, goals, hopes and dreams. Mental Health Services advance the health of County residents by monitoring and continuously improving the system of behavioral healthcare services in Onondaga County.
These prevention, treatment and rehabilitation services lessen the personal and community impact of mental illness, chemical dependency and developmental disorders on children, adolescents and adults.
In Fulfilling Its Mission, Onondaga County Mental Health:
Supports cooperation between service recipients, families, service providers, City, County, State and Federal authorities;
Sponsors and promotes education and training to advance the use of state of the art, evidence based practices;
Assesses and plans for the behavioral healthcare needs of County residents;
Develops appropriate service capacity and access to services through selected funding of behavioral healthcare services and oversees program performance and outcomes;
Promotes public understanding of behavioral health disabilities to reduce stigma and promote meaningful and productive community involvement for those with these disabilities.
The Department Knows That:
People with mental illness, chemical dependency or developmental disorders can lead meaningful, productive lives;
There are effective, science based treatment and service delivery strategies that promote recovery; and
Quality pays - the continuous improvement of services decreases suffering and the economic costs of these disorders.
Onondaga County Mental Health Includes:
Assisted Outpatient Treatment (AOT)
Administers Kendra's Law, Mental Hygiene Law 9.60

Assessment and Monitor of Court Ordered Community Based Treatment
Adults with Serious Mental Illness, Lack of Compliance with Treatment, History/High Risk of Violence

Connect to Supports and Services to Help Person Remain Safely in the Community



OMH Funded in Each County
Priortizing Access to OMH Licensed Residential and Case Management Services for People with Serious Mental Illness
Identifying, Screening, Referring Around 1,000 People Each Year
Promoting Person-Centered Care

Coordinating Recovery Oriented Services


Facilitating Special Projects

Providing/Coordinating Training



Contracts
Monitors Contracts for Services Delivered on Behalf of Onondaga County

Oversees Funds from OMH, OASAS

Oversees Contracts and Prescribed Obilgations by Community Service Providers
Ensures/Oversees Deliverables are Being Executed by the Community Agencies
Quarterly Review of Contracted Services Performance Metrics
Assist Community Agencies (Contractors) in the Execution of the Contract for Prompt Payment of Service Deliverables
Planning & Quality Improvement
Annual Plan
Data Driven Needs Assessment
System of Care Managment and Improvement
Learning Collaborative Approach
Evidence Based/Best Practice Implementation
Coordination with Community Initiatives and Other Departments