Cancer Screening
John H. Mulroy Civic Center, 9th Floor
421 Montgomery Street, Syracuse, NY 13202
Phone 315.435.3653 • Fax 315.435.2835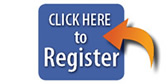 Your Health is Important
Men and women need to get regular health care screenings. The Cancer Services Program (CSP) can help. The CSP offers free breast, cervical, and colorectal cancer screenings and diagnostic services for those without health insurance:
Breast Screening for Women Age 40 and Older

• Breast Exams
• Mammograms

Cervical Screening for Women Age 40 and Older
• Pelvic Exams

• Pap and HPV Tests

Colorectal Testing for Men and Women
Age 45 and Older
• Home Stool Kit (Fecal Immunochemical Test)
• Screening Colonoscopy
Screening services are provided at a variety of convenient locations throughout Onondaga County. Call us today at 315-435-3653 to see if you are eligible for a free breast, cervical, or colorectal cancer screening. Click here for information about cancer screenings outside of Onondaga County.
Registration Forms

Click below to dowload and print

your CSP Registration forms:


• Cancer Services Program Consent Forms


Please mail completed forms to:
Cancer Services Program
John H. Mulroy Civic Center, 9th Floor
421 Montgomery Street, Syracuse, NY 13202