Office for Aging
Report to the Community

Each year the Office for Aging plans the programs and services that we will provide Onondaga County seniors and their caregivers in the following year. We hold, in-person, Public Hearings to receive input and feedback on what is going well and on what may need to be emphasized in the future.

This year due to the COVID-19 Pandemic we were unable to hold these critical in-person forums. In November 2020 we used an on-line survey process to ask Onondaga County seniors and senior service providers to provide input on the issues, programs and services that are most important to seniors, their caregivers, and families.
This information was critical in the formation of our April 1, 2021 to March 30, 2022 Service Plan. The survey data and the 2021 Service Plan are discussed in our Report to the Community, which you can view by clicking on the above link.
The Onondaga County Office for Aging is the federally designated Area Agency on Aging (AAA) for Syracuse and Onondaga County. As such, we assist seniors and caregivers by providing the services and benefits that older adults need to live independently.


The Office for Aging
Offers services both in the community and in the homes of seniors who live in Onondaga County
Is a focal point for information related to healthy living and/or care in the home
Helps seniors and their caregivers to get the services they need
Provides services directly as well as through partnerships with local community-based organizations
Our Mission
The Mission of the Onondaga County Office for Aging is to improve and enrich the quality of life for all older persons in Onondaga County.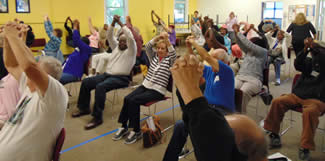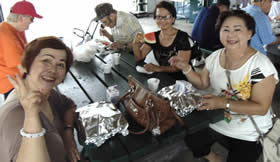 The Office for Aging exists to:
Ensure that a comprehensive and coordinated system of services is available for senior citizens, their families and caregivers
Help families and individuals remain safe and productive members of our community
Promote the dignity and independence of seniors
Foster public awareness of the value and contribution of senior citizens
Our Services

The Onondaga County Office for Aging is one of 59 Area Agencies on Aging in New York State and is part of the national aging network. Our aim is to be a focal point for information, advocacy, and coordination of eldercare services. Descriptions of (and links to) some of our services are located below, and in the menu across the top of this page. To learn more about a particular service, simply click on any one of the links.