Caregiver Services Program
The Onondaga County Office for Aging is seeking a Caregiver Services Specialist. This position is available immediately.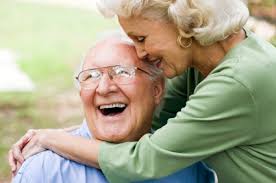 Caregivers are people who voluntarily take care of older persons in our community. They may be a family member, a friend or a neighbor. Many caregivers work while also trying to care for their own family member. The Onondaga County Office for Aging's Caregiver Services Program provides information and resources that aim to help caregivers fulfill their roles while also sustaining their personal well-being.

Individual Assistance - One-to-one referral and support is available over the phone or in-person. Caregivers can gain information, discuss and weigh options, and begin to develop a plan that best meets their needs. An appointment is necessary for an in-person consultation, please call 315-435-2362 (ext. 4993 or 4994) to begin the appointment setup process.
Family Planning & Mediation - The Family Caregiver Planning Program provides a mediator to facilitate a discussion among family members. These conversations are intended to define issues, explore options, and arrive at mutually agreed-upon solutions. In addition, the mediator will provide information about resources in the community to assist the family in implementing their written plan.
Respite Services - We offer short term respite opportunities so that caregivers can take a break from their responsibilities to take care of themselves. Working with local agencies, respite services can be provided for a loved one in one's home or at an area social day program.

Caregiver Services Also Offers:

Caregiver Discussion Groups - These regularly scheduled monthly meetings offer caregivers opportunities to share their stories and to give and receive the support needed to make changes in their caregiving patterns and approach.

Institute for Caregivers (ICare) -  Offered in partnership with the Alzheimer's Association, the Institute provides free classes on a variety of topics of interest to caregivers of older persons. These one or two session classes are taught by local professional experts and are held at various sites throughout the community. Class catalogs are published and distributed in February and July, listing new and frequently requested classes and faculty. For caregivers who can't attend a class, some are filmed and are available here on this website. Click Here to view the class videos.

"Lunch & Learn" Caregivers in the Workplace - Presentations held at companies, businesses and community organizations during the lunch hour. Office for Aging staff make presentations on various subject areas, opening the door for personal connection with a community expert.
Community Presentations – Office for Aging staff can speak with groups about caregiving and aging issues, and provide information at health/senior fairs and other community events.

Relatives Acting as Parents Program (RAPP) - A support program that assists non-parent relatives (most frequently grandparents) raising children with complex social, legal, educational and emotional issues they experience as caregiving relatives. RAPP provides information and referral, counseling, advocacy, support groups, informational seminars and social events.

Parkinson's Initiatives - A component of our Caregivers Services program which offers regularly scheduled monthly meetings of Parkinson's Disease specific discussion groups, a Parkinson's Dance class and an annual Parkinson's Disease conference.