Energy Programs
Home Energy Assistance Program (HEAP)
Summer News


Reminder: with summer heat fast approaching, we need to remember that older adults are particularly susceptible to extreme temperatures. Those who are HEAP eligible and have a medical need may be eligible to receive an air conditioner—including installation—free of charge. To qualify, applicants must meet existing HEAP eligibility criteria and income guidelines, which vary by household size, and have at least one member of the household that suffers from a documented medical condition exacerbated by extreme heat. For example, a household of four can earn up to $55,178 a year, or $4,598 a month, and still qualify for assistance.
Cooling assistance will be provided on a first-come, first-served basis. County departments of social services will accept applications through August 30, 2019 or until funding runs out.
Information on this program can be obtained from http://www.ongov.net/dss/heap/
Information can also be obtained by calling NY Connects at 315-435-1400.
During the summer months, New York State's Office for Aging's 59 county aging offices provide
heat-related assistance to older adults including using senior centers as designated Cooling Sites (in partnership with the Department of Health); working with the local Department of Social Services for HEAP assistance; providing tips to keep cool; and connecting lower income residents to
weatherization and home repair programs.
These efforts support older and vulnerable adults by linking them to the programs necessary to
remain safely and comfortably at home.
H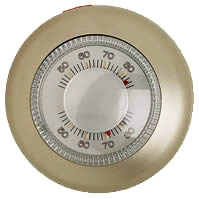 ome Energy Assistance Program (HEAP)
The Home Energy Assistance Program is a federally funded benefit program that provides limited subsidies for heating and utility costs. Aging Services's HEAP Unit distributes mail-in applications to seniors, age 60 or older, and can assist with the application process.

If your energy bills are more than you can handle, HEAP may be able to help you heat your home.


The program may help you pay for: electricity, gas, oil, coal, propane, wood, or kerosene. Even if your heat and utilities are included in your rent, HEAP may be able to help you.
How Can I Apply?
If you are 60 or over, or under age 60 and disabled (receiving Code A SSI), contact Aging
Services at 421 Montgomery Street, Syracuse, NY 13202 (315) 435-2362. You may apply
in person, or by mail if you are age 60 or over.

2018-2019 HEAP Guidelines

DSS HEAP Office Services at (315) 435-2700, Prompt #1
You may apply in person at:
DSS HEAP Office
John H. Mulroy Civic Center, 2nd Floor
421 Montgomery Street
Syracuse, NY 13202
Here is a link to more information on HEAP.