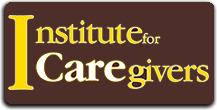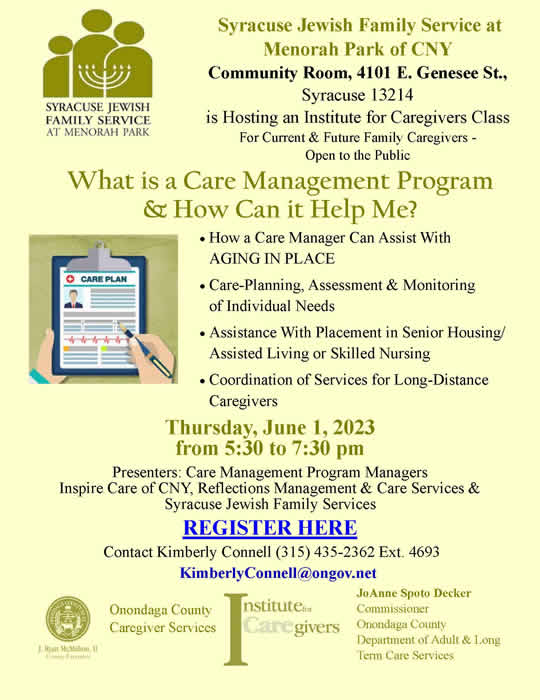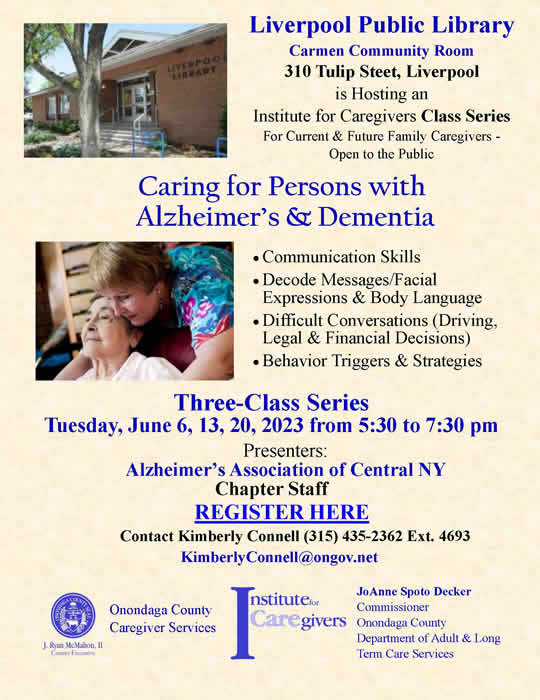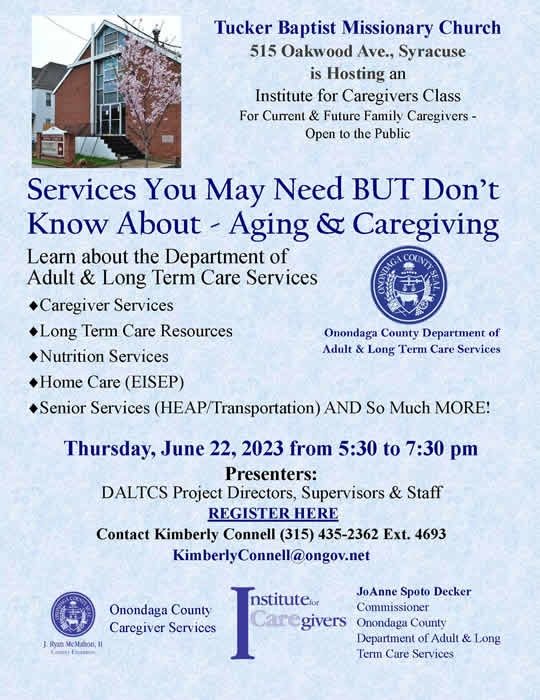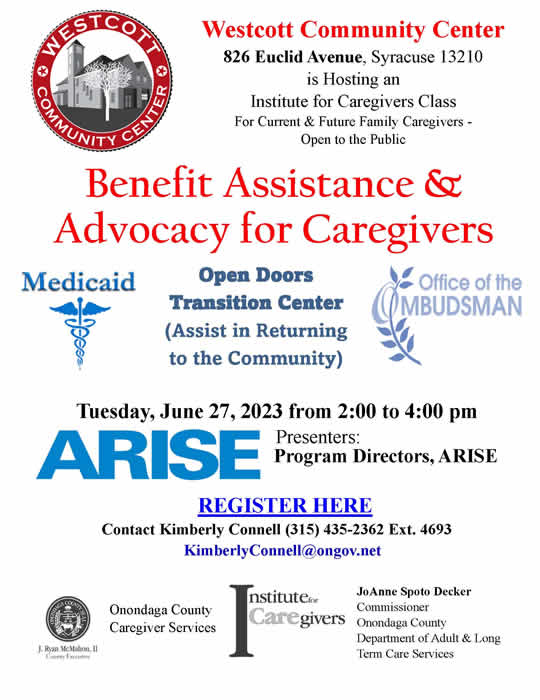 The Onondaga County Office for Aging's Institute for Caregivers (I Care) supports and empowers current and future caregivers through education and training. This mission is met by providing caregivers with the information and skills they need to make wise decisions regarding their own needs and the ever-changing needs of those that they care for.
About the Institute

The Institute for Caregivers provides education and training broad enough to pertain to various illnesses and disabilities but comprehensive enough to provide many tools. The Institute is sponsored by Onondaga County Office for Aging.
Class Videos to Watch
The very nature of giving care to a loved one means that time is both precious and not available in large quantities. For that reason, some of our classes are recorded for convenient viewing and playback.

Click Here to access our library of class videos.