Health Insurance Information, Counseling and Assistance Program - HIICAP
Medicare Prescription Drug Plans
Medicare Avantage Plans
Medigap Supplemental Plans
EPIC - NYS Prescription Benefit for Seniors
Extra Help Low Income Subsidy
Medicare Savings Program


Medicare: An Overview & Changes for 2018 - October 11, 2017, 5:30 - 7:00 pm at Cicero Public Library. Please register by calling 315-435-2362 Ext. 4993.
Helpful LInks and Information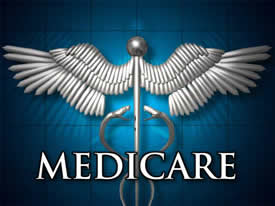 Medicare - www.medicare.gov, 1-800-MEDICARE
(1-800-633-4227), TTY 1-877-486-2048
Click here to link to "Medicare Interactive"
Click here for Medicare Plan Finder
Click here to link to the Medicare Rights Center
EPIC (Elderly Pharmaceutical Insurance Coverage)
EPIC is a New York State sponsored prescription plan for senior citizens age 65+ with income no greater than $75,000 (single) or $100,000 (married couple) who need help paying for their prescriptions. Over 300,000 seniors already belong and are saving, on average, over 80% on the cost of their medicines.
Link to the EPIC website: Click Here