Health Insurance Information, Counseling and Assistance Program - HIICAP
Open Enrollment 10/15/2019 to 12/07/2019
Are You New to Medicare or Soon to be on Medicare?
Myrna Koldin, Office for Aging, Aging Services Specialist and HIICAP Counselor, offers an in-depth class.

FREE and Unbiased Information and Assistance With:

Medicare Prescription Drug Plans
Medicare Advantage Plans
Medigap Supplemental Plans
EPIC - NYS Prescription Benefit for Seniors
Extra Help Low Income Subsidy
Medicare Savings Program


Helpful LInks and Information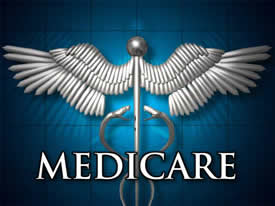 Medicare - www.medicare.gov, 1-800-MEDICARE
(1-800-633-4227), TTY 1-877-486-2048
Click here to link to "Medicare Interactive"
Click here for Medicare Plan Finder
Click here to link to the Medicare Rights Center
EPIC (Elderly Pharmaceutical Insurance Coverage)
EPIC is a New York State sponsored prescription plan for senior citizens age 65+ with income no greater than $75,000 (single) or $100,000 (married couple) who need help paying for their prescriptions. Over 300,000 seniors already belong and are saving, on average, over 80% on the cost of their medicines.
Link to the EPIC website: Click Here
Medicare Coverage Changes for 2018
Although the Annual Medicare Open Enrollment Period is now officially over, some Medicare beneficiaries are still able to change their health and prescription coverage to be effective January 1, 2018. 


Medicare beneficiaries who are members of EPIC, New York State's prescription drug benefit, are eligible for one Special Enrollment Period annually.  They can use this at any time to change their Medicare plan.


Medicare beneficiaries who have Medicaid or the Medicare Savings Program or Extra Help Low Income Subsidy, through the Social Security Administration, are able to change their Medicare plan at any time throughout the year.


For further information or for free, unbiased information and assistance, Onondaga County residents can call Onondaga County Office for Aging HIICAP (Health Insurance Information, Counseling and Assistance Program) at 315-435-2362.  Residents of other counties can call their local Office for Aging.