Home Repairs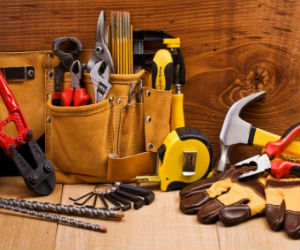 The home repair component of the Onondaga County Office for Aging's Community Services for the Elderly (CSE) Program is a partnership with Catholic Charities of Syracuse. The program is named Project Fix and details include:
Project Fix is an in-home repair service for Onondaga County residents aged 60+ that assists in assessing the repair issue and either doing the work for you or helping you find a reputable contractor to do it. 
Repairs must be minor in nature and may include plumbing, electrical, carpentry and/or small masonry repairs.
Clients pay for materials for each job. Project FIX will determine what is needed and pick the materials up for you.
Clients are asked to make a contribution for labor. This is returned to the program to help support costs and expand services. No one is turned away due to an unwillingness or inability to pay.

 
You can contact Project Fix by phone at 315-362-7005.
_________________________________________________________________________________________________
Onondaga County SHAPE-UP Program
Onondaga County Community Development Offers the SHAPE-UP Program (Safe Housing Assistance Program for the Elderly.)

SHAPE-UP is a home repair program administered by Onondaga County Community Development. Eligible homeowners can apply for help to cover the costs of necessary home repairs.

For more information, visit their website: Onondaga County SHAPE-UP Program