Expanded In-Home Services for the Elderly Program -EISEP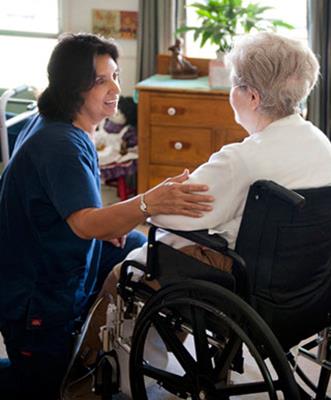 The Expanded In-Home Services for the Elderly Program helps seniors who are not Medicaid eligible and their families delay or avert costly and premature placement in nursing facilities. This is done by combining case management services and non-medical supportive services. New York State established the program in 1987 to assist frail seniors who may have chronic physical and/or mental impairments.


How EISEP Works
The EISEP program director reviews case records and screens all applicants for eligibility.
Cases are prioritized according to level of need and assigned to a trained case manager.
The case manager visits a new client, conducts an assessment, and sets up a plan to coordinate in-home, community, and private services to meet the client's needs. Individuals with unmet personal care needs are the first to receive care.
The Project Director reviews the case manager's proposed care plan, modifies it as needed, and coordinates the delivery of service with a home care subcontractor.
Funding
EISEP participants are required to pay a percentage of their service costs.
Rate of payment is based on a sliding scale.
For those whose income falls below the established cost-share threshold, they will not be required to pay for services but are asked to contribute if they are able.
Currently, approximately 40% of EISEP clients have incomes that fall below the established cost-share threshold.
Services
.
Case Management – The EISEP Program has contracts with several local not-for-profit agencies for case management services. Case managers from these agencies conduct comprehensive in-person assessments that identify the client's level of impairment, their unmet needs and their financial status. In-home, community, and private services are then arranged in order to meet the individual needs of each client. A financial assessment is done to gather information about the client's monthly income, resources and housing expenses, and is used to determine individual "cost-share" levels. Upon the client's agreement to accept the planned services, the case manager acts as an advocate for that individual. Through ongoing contact with the client and caregivers, and with regular in-home reassessments, the case manager is able to determine client satisfaction and the appropriateness of services provided.


In-Home Services (Traditional) -  Staff from local licensed home care agencies provide in-home services. The following services are provided through EISEP: Personal Care (PC) - Hands-on assistance with bathing, dressing and toileting. Light Housekeeping (HSK) - Cleaning of the bathroom/kitchen, removing garbage and doing personal laundry.


Consumer-Directed In-Home Services – This option allows EISEP clients to hire a personal attendant of their choosing. A person must qualify for EISEP in order to be eligible for this service. Although a cost share applies, many consumers find that this helps them remain independent in their own homes, while honoring their preferences. Download the Consumer Directed In-Home Brochure


Respite Services: Social Adult Day/In-Home Aide Service-

The Office for Aging assists and supports caregivers by providing respite services or "time off" to catch up with shopping, household tasks, appointments, and rest.

 

Through contracts with local service providers, the program assists caregivers in securing in-home care services or a social day program.




Program participants with a full-time unpaid informal caregiver have two respite options: a one-day-per-week social day program or eight hours per week of in-home aide services.

If needing respite services, caregivers can get started with our TCARE Screening to see if they qualify for the

National Family Caregiver Support Program (NFCSP)

or other supports.

Click here to get started.



Ancillary Services -The EISEP Program utilizes the Onondaga County Emergency Response System contractor (Response4HELP) to provide at-risk clients with an added measure of safety. Emergency response systems are available for clients who live alone and have been identified as "at-risk" of falling.
.
In order to maintain the highest level of service, the Office for Aging mails periodic evaluations to our EISEP participants. Here are a few quotes from the most recent one:
.
"I was given the chance to have a much better quality of life, after my stroke, thanks to the EISEP program. A special thanks to the staff. They show compassion and understanding as they help make my life a bit easier."

.

"I could not live independently without the incredible care I receive from EISEP."

.

"My care is excellent. I trust and depend on EISEP. I could not live alone without their help."
.
.