May is National Older Americans Month. The Onondaga County Office for Aging would like to proudly recognize our 2021 Older American Month's Honorees.
This year's theme is "Communities of Strength." Our Onondaga County seniors have built strength and resilience over their lives and especially during this past year. This May we celebrate them, and those that serve them, with special emphasis on the power of building a strong community through engagement and connection.
We asked our community to recognize, and celebrate, excellence! We were amazed to see the outpouring of nominations. After much deliberation, the selection committee named two honorees in each category. They are as follows: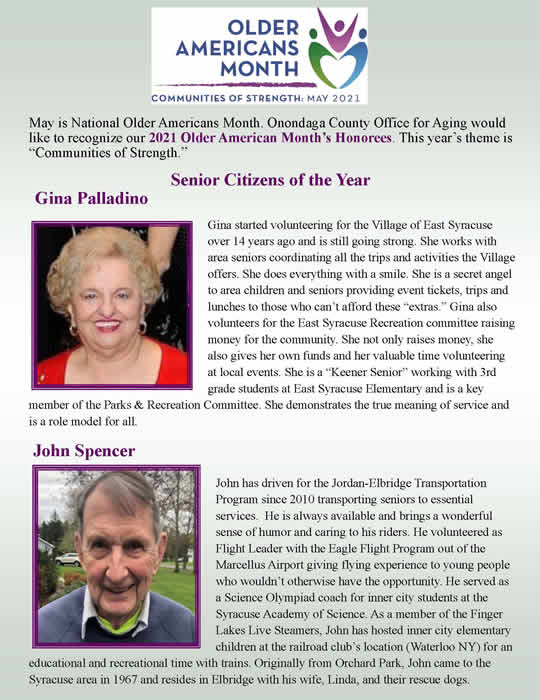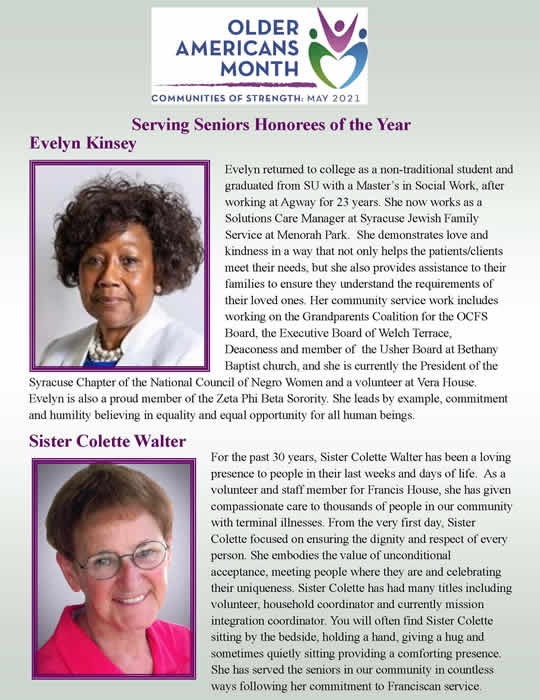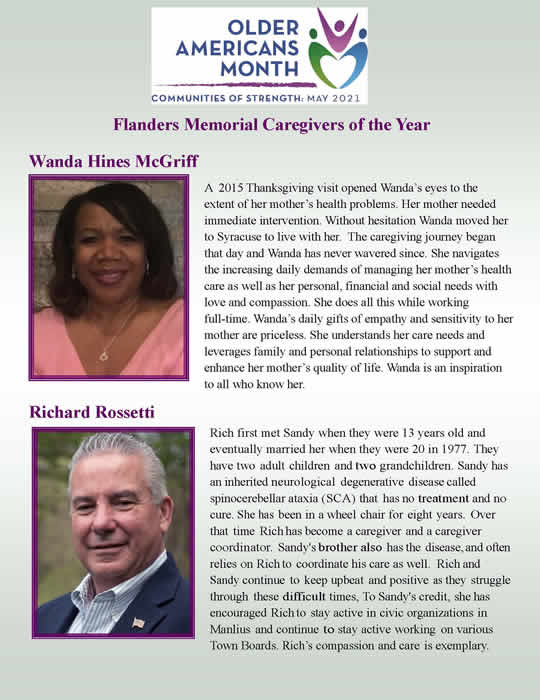 The Senior Citizen of the Year will participate in the New York State Virtual Event (to be scheduled.) All award winners will be recognized at a future Celebration Luncheon for Onondaga County Seniors. Each recipient will also be presented with a Certificate of Achievement and be recognized publicly by local media and by the Onondaga County Executive, J. Ryan McMahon, II.

During this difficult time, it's a pleasure to honor these outstanding Onondaga County citizens.
Older Americans Month 2020