Health Promotion
Part of the Onondaga County Office for Aging's mission is to provide information related to living a healthy, vigorous life in the comfort of one's own home for as long as it's safe to do so. Three excellent avenues for doing this are fall prevention, regular exercise and sound nutrition.

Falls Prevention
6-Steps-to-Protect-Your-Older-Loved-One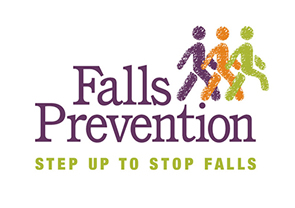 Falls are a big health care concern – 1 out of 3 people over the age of 65 fall each year and 1 of 10 of those falls result in hospitalization. A study done by the Centers for Disease Control and Prevention also showed that more than half of fall injuries (56%) occurred at home. According to the New York State Department of Health, falls throughout the state are increasing.
Since 2001, the rate of fall-related deaths increased 13 percent; and the rate of falls-related hospitalizations increased 15 percent.
Onondaga County is home to more than 89,000 adults age 60 and older.
Onondaga County is reported to have the highest incidence of death due to falls in Upstate NY.
Falls are the leading cause of injury, deaths, hospitalizations, and emergency department visits
among adults 65 and older.

Falls Prevention Brochure Home Safety Assessment Tool

We encourage older adults to:
Be in balance – special exercises to improve balance really do work.
Know your medicines and check with your doctor if they may contribute to dizziness or feeling off balance.
If medicine isn't the problem, make an appointment to get your vision checked.
Identify areas that may put you at risk, such as your home environment and/or your physical challenges.
Make your home safer: Address items such as throw rugs, loose cords, clutter and poor lighting.
Exercise
Senior exercise classes are available throughout Onondaga County. Check with local senior centers as well as city, town and village recreation departments. Many shopping malls also open their doors for walking programs, inquire with the customer service office of the mall for more information on this. Lastly, there may also be a local YMCA or a private gym in your area that offer great exercise options.
Nutrition
Do you remember the old saying…"you are what you eat"? It's true, sound nutrition fuels the body for good health and energy. The Onondaga County Office for Aging's Senior Nutrition Program is an excellent resource for healthy meal options, sound nutrition advice and counseling as well as seasonal events and coupons. Visit the Nutrition area of this website to read up on information and programs related to good nutritional habits for seniors.
Living Healthy With a Chronic Condition
Chronic Disease Self Management Program*
Register for an Upcoming Living Healthy Event
Feel Better. Be in control. Do the things you want to do.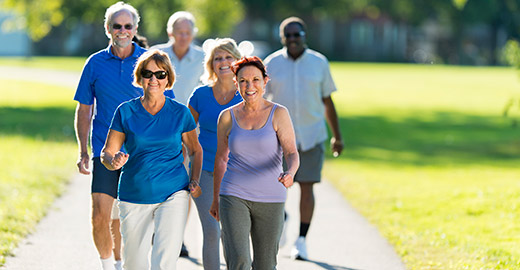 This Chronic Disease Self Management Program helps you gain control over your health and improve your quality of life. The program is free and available for anyone over the age of 18 living in Onondaga County. Each participant receives a free book, "Living a Healthy Life with Chronic Conditions" as well as the CD, "Relaxation of the Mind and Body."
The program is a six session, peer-led health education program for people and/or their caregiverswith any type of ongoing health condition and complements the care of the healthcare that person may already be receiving.

Topics Covered Include:
Decision making and problem-solving skills

Developing and maintaining a safe, long-term physical activity program

Fatigue management

Dealing with anger, depression and difficult emotions

Cognitive management of pain and stress

Communicating effectively with family, friends and health professionals

Using prescribed medication appropriately

Healthy eating

Making informed treatment decisions

Planning for future health care

Participants are invited to bring a family member, friend and/or caretaker
The Chronic Disease Self-Management Program curriculum was developed at Standford University's Patient Education Research Center.
*The Living Healthy with a Chronic Condition Program is made possible through a partnership with OASIS, Upstate Medical University, The Advocates for Upstate Medical University and the Onondaga County Department of Adult and Long Term Care Services.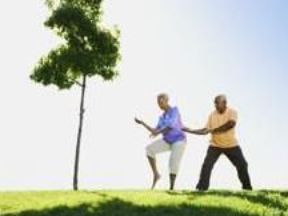 Tai Chi for Arthritis and Falls Prevention
Tai Chi is the ancient practice that combines slow moving with deep breathing.

Benefits of Tai Chi for Arthritis:
- Increase strength, balance and posture
- Prevent falls
- Improve mind, body and spirit
- Reduce stress and increase relaxation

This program targets people living with arthritis. Medical studies have shown that Tai Chi relieves pain and improves the quality of life for people living with arthritis, though participants do not need to have arthritis to participate.

Voluntary contributions to the Office for Aging are accepted and used to expand services. No one will be denied services if unable or unwilling to contribute. A contribution in any amount is welcomed. Please make checks payable to OASIS. Thank you.